On Wednesday, October 25, 2023, the NC General Assembly passed Senate Bill 68, granting Johnston County citizens the opportunity to have its Board of Education composed of seven (7) members elected from seven single-member residency districts. One member will be elected from each residency district.
The former election process was a nonpartisan process with all members serving as members at-large and was a method that did not take into account geographical representation. In efforts to provide representation from all areas of Johnston County, the Johnston County Board of Education engaged in a project to draft district maps based on 2020 Census population totals, per law (SL 2023-143).
The Board voted to approve the final residency district map during a Special Session meeting on Wednesday, November 15, 2023, at 11 AM.
The Johnston County Board of Education believes in providing thorough and timely information to the citizens of Johnston County. Below you will find more information on the residency district project, including the approved residency district map and answers to frequently asked questions.
During the November 15, 2023, meeting the board voted to approve Map D1. You can view the map by clicking on the graphic below.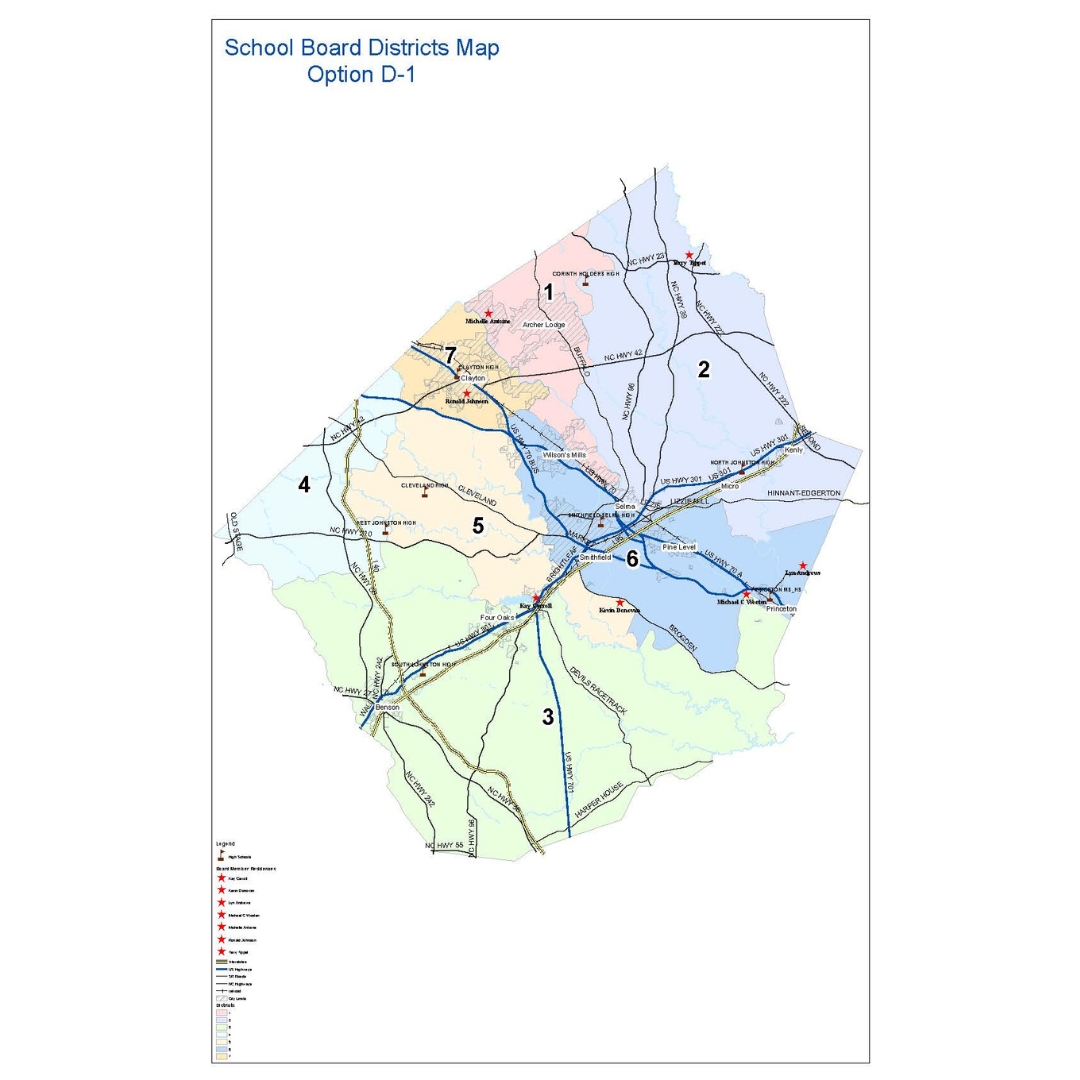 FREQUENTLY ASKED QUESTIONS