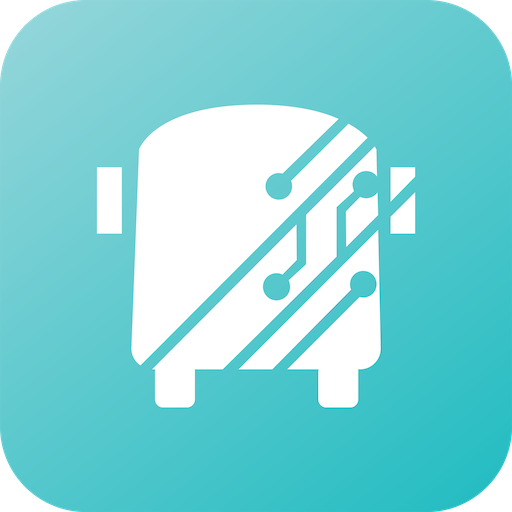 Download the Edulog Parent Portal app to see planned time and location information for your child's bus ride to school. On a daily basis, the app will show you the GPS location of the bus and send you a push notification when it is nearing your bus stop. Click here for more information.
If you have specific questions about your child's bus, please contact our assistant principal, Sarah Willoughby, at sarahwilloughby@johnston.k12.nc.us.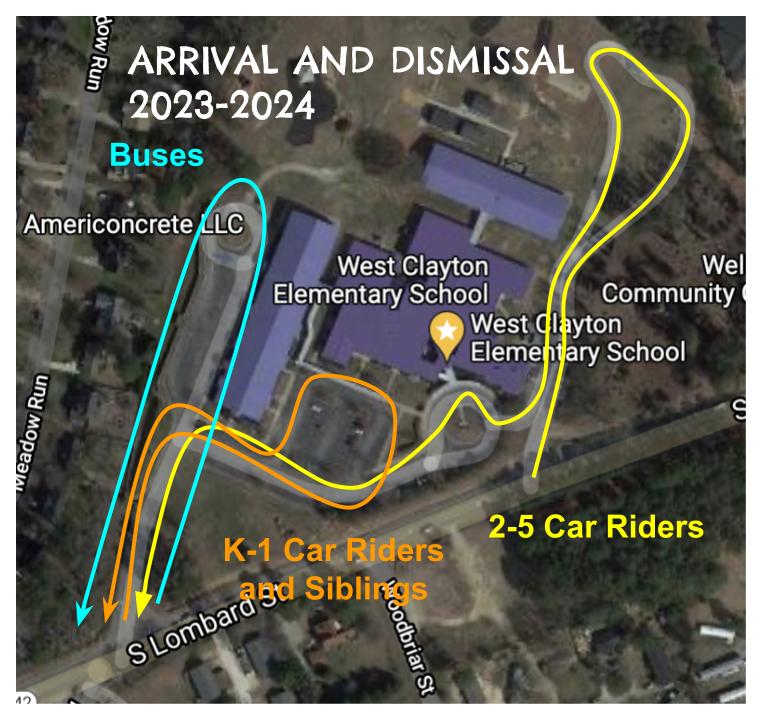 Carpool Line (AM): 8:25-8:50
Carpool Line (PM): 3:55-4:15 PM
Families with Kindergarteners and/or first graders will use the K-1 carline as outlined in orange on the map. This carline enters at the main school entrance at the stop light.
Families with 2nd-5th graders will use the 2-5 carline as outlined in yellow on the map. This carline enters from Hwy 42 beyond the stoplight.
For security, all car riders must have an assigned car tag. If your family needs a car tag, please request one at the front office or contact your child's teacher.
If a student is not picked up by 4:15, he/she will be moved to After School Care and parents will be charged a $10 drop-in fee.